"Stranger Things" mania continues unabated in Tokyo, where a pop-up cafe rooted in the favored Netflix show is open until Sept. 9.
Japanese cafe Pronto's Fukuras opened the cafe on July 6 only a three-minute stroll from the Hachiko exit of Shibuya Station. The cafe, called Stranger Pronto, appeared because the "Stranger Things" fourth season, volume two, began streaming on Netflix.
It's also the third incarnation of "Stranger Things" marketing opportunities in Japan.
The Parco department store in Tokyo's Ikebukuro ward erected a pop-up store selling "Stranger Things" merchandise to coincide with the fourth season's first half. And FamilyMart, a sequence of convenience stores throughout Japan, also began selling a brief stock of socks and small towels patterned after the show.
The cafe, which has 12 seats, is now taking online reservations in English. Diners who show up without reservations could also be issued a ticket with a guaranteed spot, however the wait time could be as much as 4 hours so clear your day if it features a trip to the Hawkins and the Upside Down.
That said, the cafe is a must for "Stranger Things" fans. The positioning is marked by a large poster, outside the constructing, that promotes the show's fourth season, and a video screen outside the cafe plays previews from all of the show's seasons.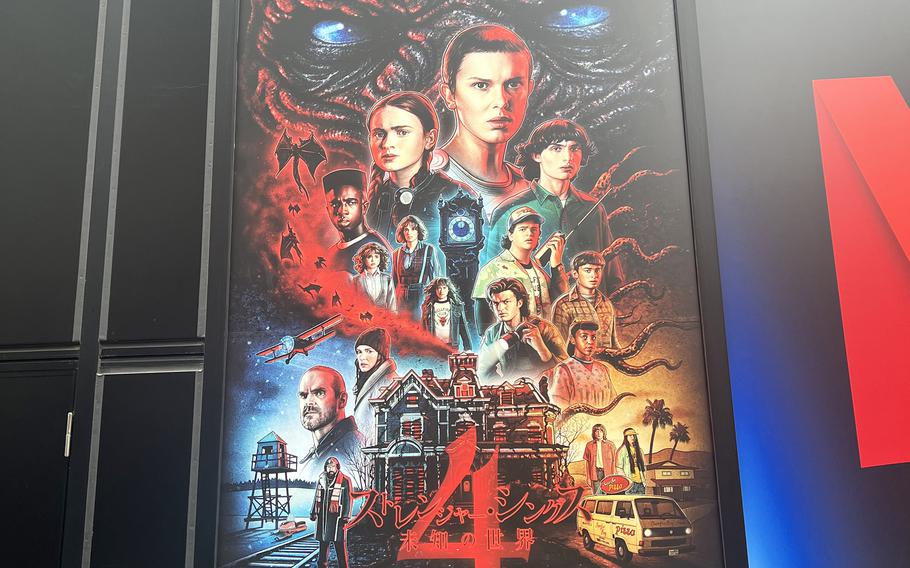 Patrons order from a counter made to appear like the Surfer Boy Pizza bus. The "bar" where guests receive food and drinks is patterned on Scoops Ahoy, the ice cream shop from the third season.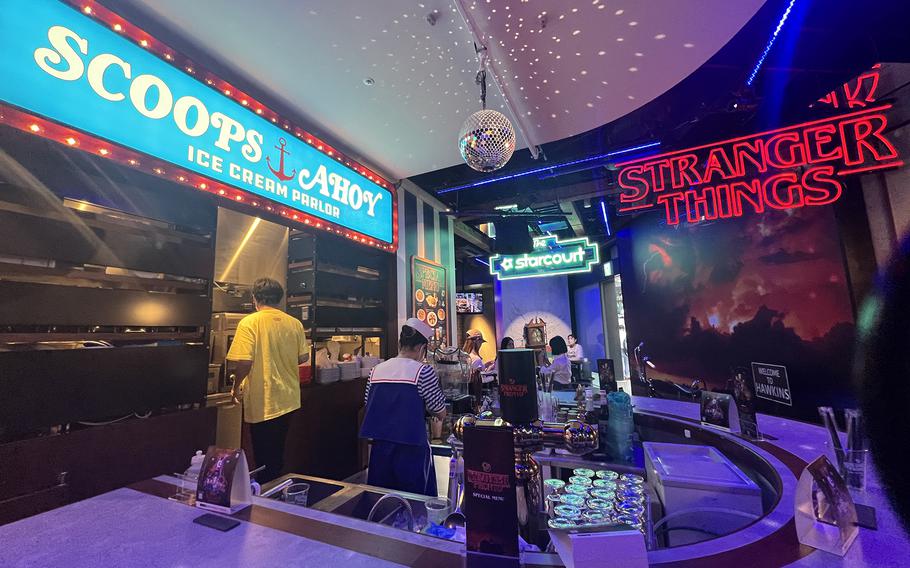 The workers dress within the Scoops Ahoy uniforms that "Stranger Things" characters Steve and Robin wore within the series.
A number of the menu items, like Elle's waffles, sold out the day I visited.
My friend and I settled as a substitute for drinks. We got a popcorn caramel latte, topped with sweet caramel sauce and popcorn. That was my favorite since it had that salty/sweet taste that I like. We also tried the Upside Down cream soda, a Nancy Halloween party mocktail, a Dr. Alexei cherry slurpy and a Dr. Alexei blue slurpy.
A necessary a part of the experience is the cafe's playlist, which include the "Stranger Things" theme song, "The Never Ending Story," "Ghostbusters" and "Running up That Hill."
Guests can have loads of opportunities to share their experiences from photo spots across the cafe One wall has a 3D-looking Demogorgon, one other a motorbike with a Hawkins background and a 3rd shows the Byers' lounge. Have your favorite song handy for the spot that depicts Vecna's grandfather clock.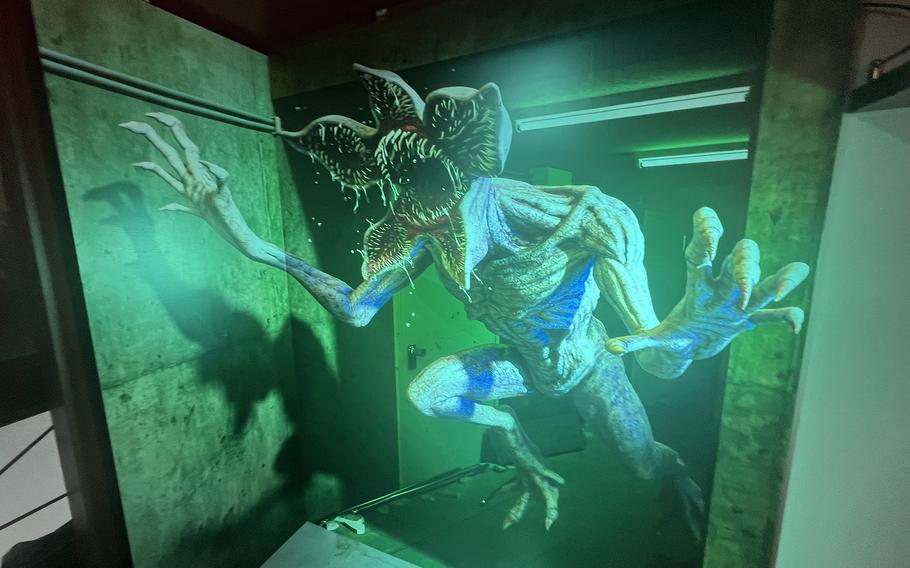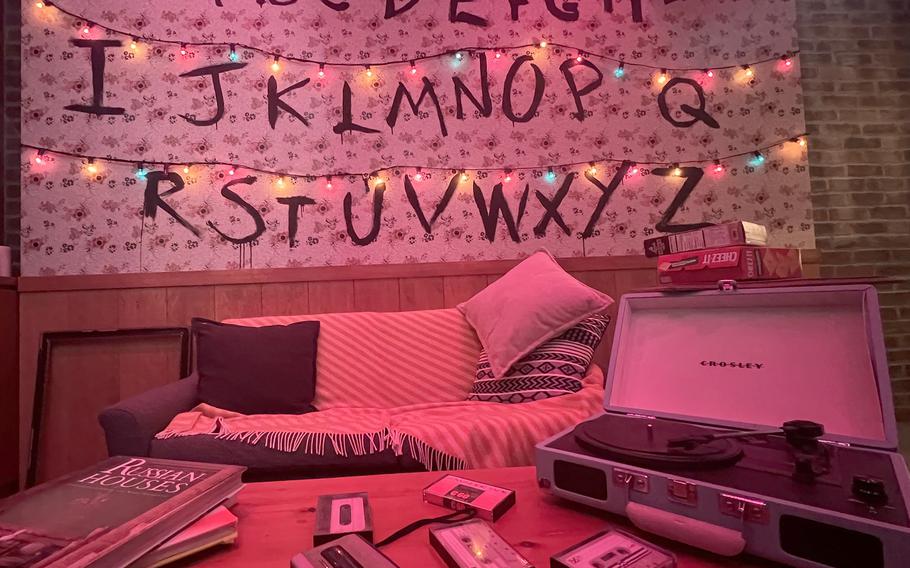 Through the 2½ hours we spent there I used to be transported into the hit series, which won't return until its final season in 2024, based on the show's creators, the Duffer Brothers.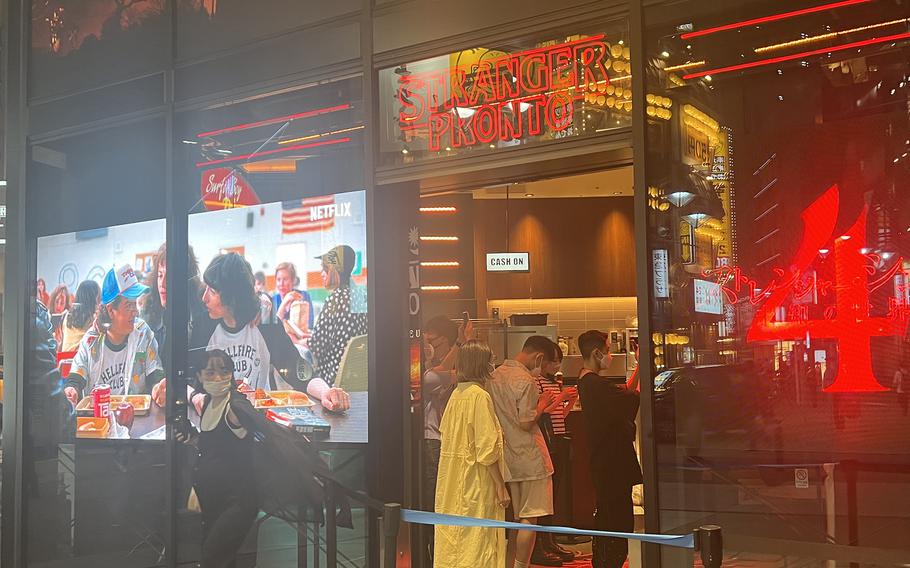 STRANGER PRONTO
Directions: A couple of 3-minute walk from Shibuya Station. 1-2-3 Dogenzaka, Shibuya-ku, Tokyo Shibuya Fucras, first floor.
Times: Open each day, 9 a.m. to 10 p.m.
Costs: Admission is free, but menu items run out quickly
Food: The American salami pizza is 990 yen, or about $7.16; pancakes with maple syrup and scrambled eggs are 1,320 yen and the Demogorgon roast beef pasta is 1,650 yen. A dark side mocha and banana milkshake are 800 yen.
Information: Online: pronto-kissakaba.com/stranger-pronto