TOC
What's Goshiki namagashi?
Goshiki namagashi is a Japanese confectionery with an assortment of 5 forms of unbaked confectionery, generally known as a celebratory confectionery for weddings and other occasions in Kanazawa. Locals also called these "gokyoen sweets". Each of the five sorts of confectionery represents "Jitsugetsu-san Kairi which implies "sun, moon, sea, mountain, and village".
The "Hi" is a round rice cake with red bean paste and red rice flour on top and the "Moon" is a white bun. Locals made this by wrapping koshian (sweet red bean paste) in mochi (rice cake) after which covering it with steamed yellow glutinous rice. Lastly, the "Umi" is a diamond-shaped rice cake with bean paste, which reminds us of waves arranging it.
Etymology
The term "Goshiki Namagashi" has its meaning translated as "five-coloured sweet" The "Goshiki (五色)" means "Five Colours" in English and "Namagashi (生菓子)" are a form of wagashi, which is a general term for traditional Japanese sweets and candies.
Goshiki namagashi History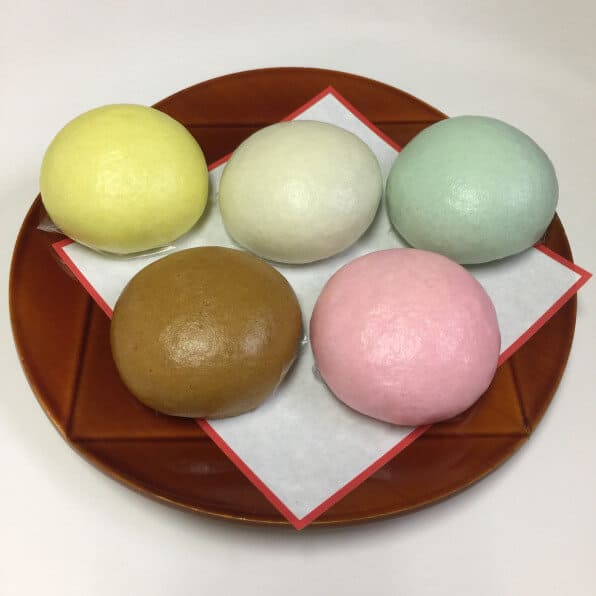 Within the sixth yr of the Keicho era, Princess Tama, the daughter of the second Tokugawa shogun Hidetada, married the third Maeda domain lord, Marquis Toshitsune.  And there was a confectionery shop for the Kaga clan, that created the concept of those Japanese sweets. Mr. Yoshizo Kashida, who's an expert confectioner, created the Goshiki namagashi as a celebratory confectionery. 
Five colors represent the blessings of the heavens and earth of "Sun, Moon, Mountain, Sea, and Village", and five-coloured namagashi is a confectionery that expresses the awe of those. Within the Meiji era, when the Maeda family left Kanazawa, the custom of giving five-coloured namagashi at weddings took root amongst commoners. At present in Kanazawa, locals still widely used these sweets as one in all the indispensable celebratory sweets for weddings.
Goshiki namagashi Recipe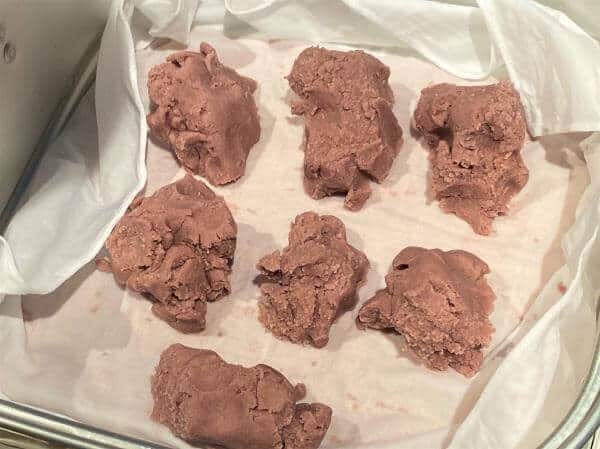 Goshiki namagashi Ingredients
| | |
| --- | --- |
| Ingredients of Goshiki namagashi for two person | |
| | |
| Red bean strained bean paste | 400g |
| Cake flour | 50g |
| Glutinous rice flour | 10g |
| Brown sugar | 20g |
| Salt | 2g |
| Syrup | 10g |
| | |
| --- | --- |
| | |
| Joshin powder | 200g |
| Glutinous rice flour | 100g |
| boiling water | 300g |
| Red bean strained bean paste | 540g |
| Straw powder | 30g |
| Food colouring (red) | 5g |
| Water | 20g |
| Domyoji powder | 60g |
| Lukewarm water | 50g |
| Food colouring (yellow) | 5g |
| | |
| --- | --- |
| | |
| Sweet Sake | 25g |
| White sugar | 30g |
| Cake flour | 60g |
| Red bean strained bean paste | 210g |
Easy methods to make Goshiki namagashi
Making steamed yokan
STEP
Preparing the red bean paste
Put the red bean paste in a bowl, add the cake flour, glutinous rice flour, brown sugar, and salt, and blend by hand until the mixture is smooth.
STEP
Steaming the yokan
Arrange in a steamer lined with wet bleach and steam for half-hour. After steaming, transfer to a bowl, mix evenly with a picket spatula and wait until the warmth is removed.
Forming the form and cooling it down
Dip your hands in syrup, form a ball and roll it right into a cylinder with a diameter of 5 to six cm. Apply syrup to the surface and funky to room temperature until the warmth is totally removed. Cut into 2 cm width with a knife.
Make sweet bean paste rice cakes (Sun, Sea, Mountain)
STEP
Preparing the powder with food colouring
Add the leeks to the water that has been colored with crimson food colouring and blend well with a rubber spatula. Lay flat to dry. Wash the Domyoji powder with water and drain with a strainer. Add to lukewarm water colored with yellow food colouring, loosen and put aside for 10 minutes. 
STEP
Kneading the rice cakes
Put the joshinko and glutinous rice flour in a bowl, mix well, add hot water unexpectedly, and knead with a picket spatula until the flour is gone. Then, put it together along with your hands, transfer it to a tray containing hand flour, and divide it into portions.
 Shaping the sun
Spread the dough widely, put 30g of red bean paste on top and wrap it, gather the dough within the centre and shut it tightly. Press flat to shape. Wet half with syrup and add sardine powder to paint it red.
Molding the ocean
Opened up the dough, put 30g of red bean paste on top and wrap it around.
Molding the mountain
Wrap it in the identical way as Hi, moisten the surface with water, and add yellow-coloured Domyoji powder. Press flat to shape. All three of them needs to be arrange them in a steamer lined with wet bleach and steam for quarter-hour.
Making manju (moon)
STEP
Combining the bottom to be use
Mix the leavening agent and amazake well, add caster sugar, and blend well. Then, add the cake flour and blend until the flour disappears.
STEP
Stuffing with paste
Open it in a bat with hand flour and cut it into 6 equal parts. Unfold the dough, put the sweet bean paste on top, and wrap it in order that the opening at the top of the wrap is thin. 
Steaming and serving
Arrange them in a steamer lined with wet sarashi, sprinkle water on the surface with a sprayer, and steam for quarter-hour. Don't touch it immediately after steaming, but when it cools down, transfer it to a flat container covered with plastic wrap.
Goshiki namagashi Types and Meaning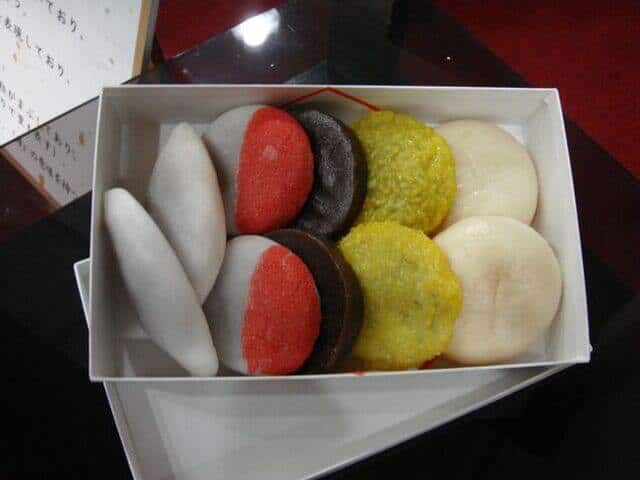 Goshiki namagashi consists of 5 namagashi, each of which has the meaning of sun, moon, sea, mountain, and village. This can be a prayer for good health.
Sasara-mochi
A round-shaped rice cake stuffed with strained bean paste. They covered this with red-coloured rice flour, representing the sun. 
Manju 
White round barley manju which implies the "full moon".
Quail 
Lozenge-shaped mochi stuffed with koshian, representing overlapping waves that represents the "sea".
Egara mochi 
Round mochi with strained bean paste. Locals covered it with yellow grains of rice and have the meaning of "mountain" due to the chestnut burr.
Yokan 
Round-shaped steamed yokan. The black soil represents a village and the round shape represents a mountain, meaning "village".
Easy methods to eat Goshiki Namagashi?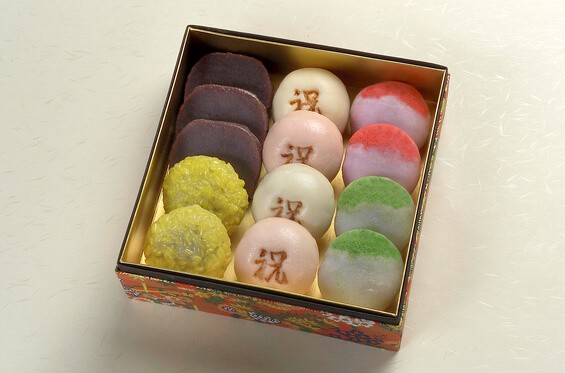 Take the fresh sweets out of the bowl and eat them as they're. The mochi and Manju cakes packed in confectioneries are brightly colored and are given out as a token of gratitude for every celebration. They are often offered on such occasions as weddings and ridgepole-raising ceremonies.
Where to purchase Goshiki namagashi
Koshiyama Kanseido (越山甘清堂 金沢エムザ店)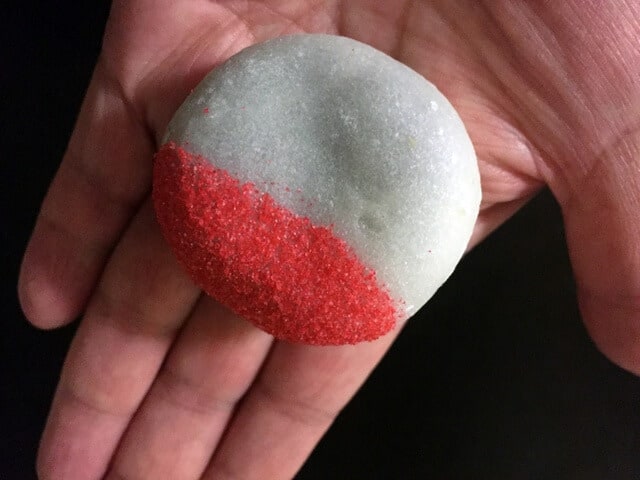 "Koshiyama Kanseido" is a Japanese confectionery shop that preserves the normal handmade taste and makes local sweets which might be unique to Kanazawa.The mini-sized "Goshiki namagashi" packed in a wappa-shaped box are sold only on Saturdays and Sundays at Koshiyama Kanseido. It's much smaller than regular goshiki namagashi, and it's sufficiently big to be eaten in two or three bites.
Nakazaki Sweets Shop (なかざき生菓子店)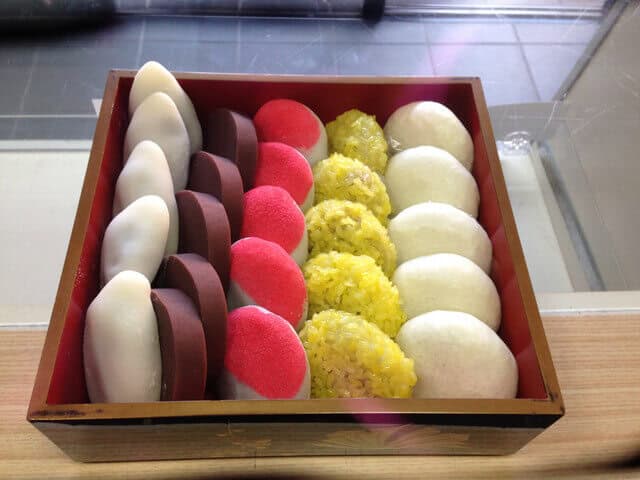 Founded greater than 80 years ago, Nakazaki Fresh Sweets Shop manufactures sweets for every milestone of life and 4 seasons while inheriting the tradition from the old days. The shop is the favourite Japanese sweet shop in Kanazawa. It is a advisable shop where the shopper service is easy and friendly.
Matsui Fresh Confectionery (㈲松井生菓舗)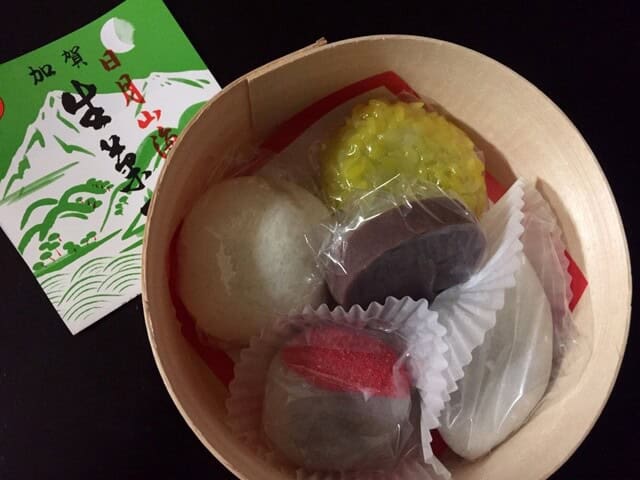 It's an abnormal old-fashioned Japanese confectionery shop that's closely related to the locals. Even for those who have a look at the showcase of the shop, there are traditional Japanese sweets lined up there. All their rice cakes reminiscent of Goshiki namagashi and bean rice cakes are delicious. The feel and taste are also good. The taste that continues to linger even after time passes
Final Thoughts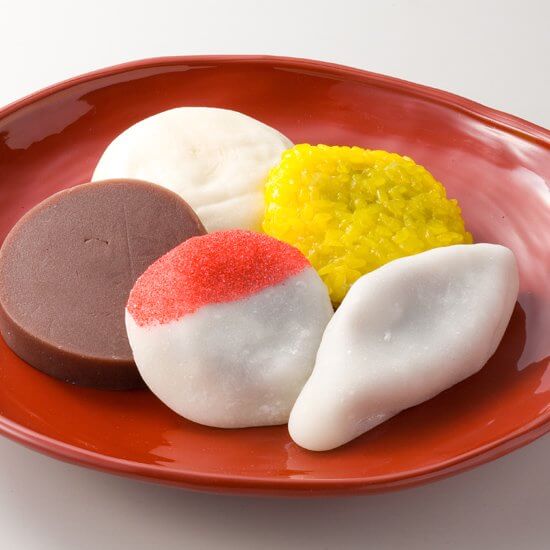 Japanese sweets (Wagashi) are a complete category of confectionary made using traditional production techniques in Japan. Namagashi is a conventional Japanese sweets which might be most frequently related to wagashi. They're manufactured from rice flour and a sweet bean paste filling and are delicately shaped by hand to reflect the season. It also has a moisture content of over 30%.  Namagashi can be some of the popular forms of wagashi resulting from its wide selection of lovely decorations.